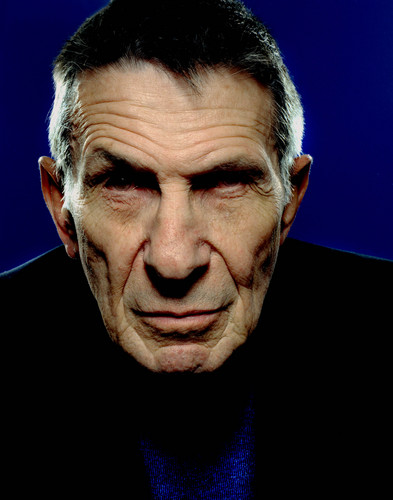 I am saddened to announce the death of one of my favorite actors. Leonard Nimoy, best known for playing the role of Spock in the "Star Trek" movies and television series has died at age 83.
Nimoy was taken to the hospital earlier this week and treated for lung disease. He died Friday morning in Bel-Air, California, his granddaughter Madeleine Nimoy confirmed, His son also announced the same to the press.
He reported on twitter weeks before that he had heart disease from 30 years of smoking.  One of his twitter posts said:
A life is like a garden. Perfect moments can be had, but not preserved, except in memory. LLAP
I loved Star Trek so this news is a very sad one for me.
Life is not lived without death always knocking at your door, someday you will need to open that door to let him in. 😦
R.I.P
Leonard Nimoy